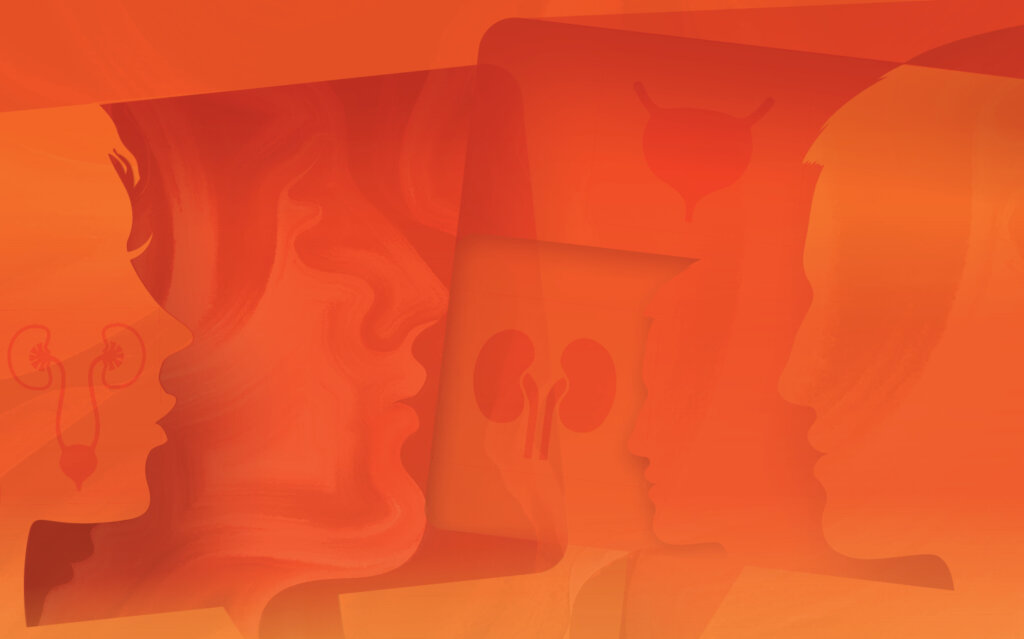 CME
Evidence-Based Clinical Practice
Timing of Immunotherapy in Renal and Urothelial Tumors: When and How?
CPC Released: 14-12-2021
Valid for credit through: 14-12-2022
Duration: 1 hour
The treatment landscape for advanced genitourinary cancers, including renal cell carcinoma (RCC) and urothelial cancer (UC), is evolving rapidly, with immune checkpoint inhibitors adding to the treatment armamentarium. Emerging clinical trial data are providing insights into the optimal timing of immunotherapy for patients with genitourinary cancers and changing the management of the disease at different disease settings. During these Best Practice Exchanges, experts in the field discuss the latest data from immunotherapy trials, providing valuable insights into the management of patients with RCC and patients with advanced UC, with a focus on the optimal timing of immunotherapy.
This program is available with subtitles in the following languages:

Faculty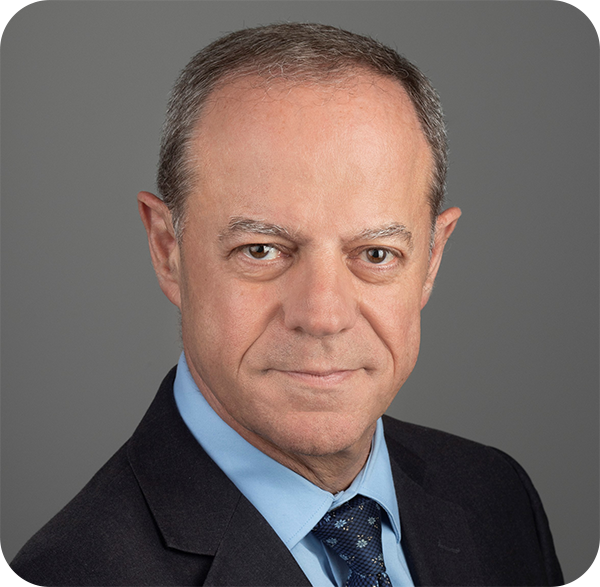 Joaquim Bellmunt, MD, PhD
Beth Israel Deaconess Medical Center
Boston, MA, United States
Joaquim Bellmunt is an Associate Professor at Harvard Medical School, Senior Researcher at IMIM-PSMAR, and Director of the Bladder Cancer Program at the Beth Israel Deaconess Medical Center, Boston, MA, USA. As a Genitourinary Medical Oncologist, Prof. Bellmunt has acted as Principal Investigator on numerous clinical trials; his research has focused on immunotherapy in the treatment of genitourinary malignancies, with a growing interest in the value of implementing prospective patient data into clinical trials to improve our understanding of the underlying genetic and biological mechanisms of response and resistance.
Prof. Bellmunt is a founding member and Past-President of Grupo Español de Tumores Genitourinarios, and has served on the Scientific Committee at the American Society of Clinical Oncology-Genitourinary Symposium. He has published more than 450 peer-reviewed publications and more than 100 book or congress contributions; he has also been instrumental in developing treatment guidelines for the European Association of Urology, the European Society of Medical Oncology, Sociedad Española de Oncología Médica, and the US Society for Immunotherapy of Cancer.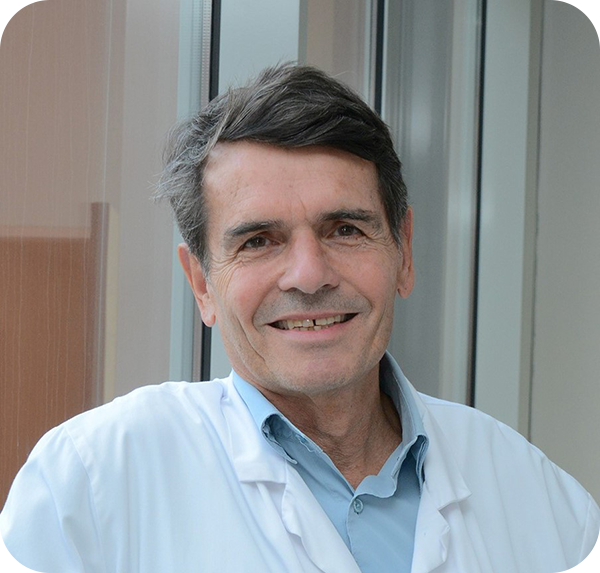 Bernard Escudier, MD
Gustave Roussy
Villjuif, France
Bernard Escudier is based at Gustave Roussy, Villejuif, France. He is the former Chair of the Genitourinary Group of the Institut Gustave Roussy. His research focuses on renal cell carcinoma, immunotherapy, and the development of new therapeutic strategies. Dr Escudier received his medical degree from the University of Paris, France, and initially trained as a cardiologist and then an intensivist. Dr Escudier became the Head of the first Immunotherapy Unit in Gustave Roussy in 1992 and then moved to the Medical Oncology Department. He was Head of the ESMO GU faculty from 2012 to 2014 and has been the Coordinator of the RCC ESMO guideline group since 2012.
Dr Escudier has authored more than 500 publications in peer-reviewed journals and is a member of the American Society of Clinical Oncology, the American Association for Cancer Research, and the European Society for Medical Oncology. He is also a member of the board of the Kidney Cancer Association and President of ARTuR (the French Association for Research into Renal Tumors). During 1992–2012, Dr Escudier was the Head of the French Group of Immunotherapy, which conducts large, multicenter, phase II/III studies in renal cancer; he is also a Principal Investigator for many phase I–III clinical trials in renal cancer. He has been part of the development of every new agent from cytokines to VEGF/mTOR targeted agents and more recently a new immunotherapy.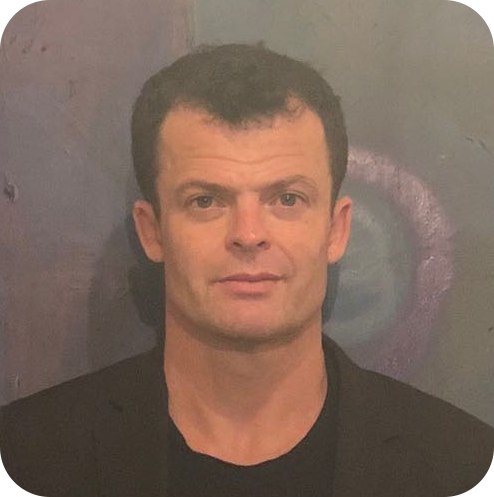 Thomas Powles, MD, MRCP, MBBS
St Bartholomew's Cancer Centre
London, UK
Thomas Powles is Professor of Genitourinary Oncology and Director of Barts Cancer Centre in London, UK. He trained in medical oncology at Imperial College London, UK, and completed his post-graduate training in oncology in 2005, receiving an MD from the University of London in 2006, with a thesis on the mechanisms of resistance to therapy in urological cancers. Prof. Powles is the lead for solid tumor research at Barts Cancer Institute, London, leading a spectrum of clinical trials across phase I–III, including biomarker, novel targeted, and immune therapies studies. He is the author of over 300 peer-reviewed publications in all the major medical journals. Prof. Powles participates in, or leads, a number of guidelines committees.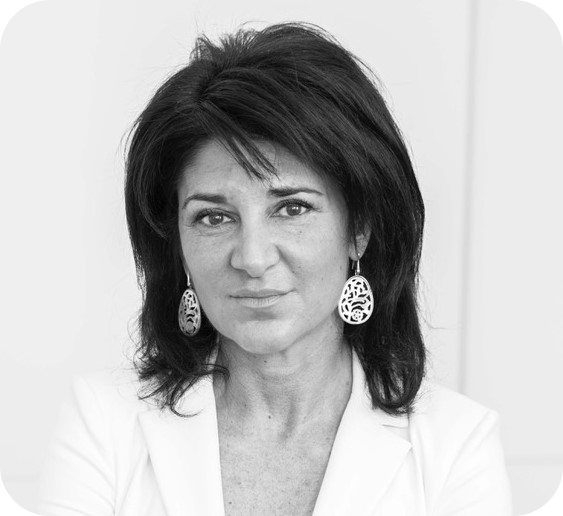 Manuela Schmidinger, MD
University of Vienna
Vienna, Austria
Manuela Schmidinger is Professor of Medicine and specializes in Internal Medicine, Medical Oncology, and Intensive Care Medicine. She is currently a Senior Physician in the Department of Urology, and the Program Director for RCC at the Medical University of Vienna, Austria, leading the research program in the field of kidney cancer and the care of patients with RCC. Her research interests include prognostic factors and treatment in RCC, checkpoint inhibitors, tyrosine kinase inhibitor- and check point inhibitor-related side effects, and strategies to achieve long-term survival in metastatic RCC. Professor Schmidinger is the author or co-author of more than 100 articles in peer-reviewed journals. She is also co-author of the European Guidelines for Kidney Cancer Treatment and the author or co-author of four books in the field of immunology and oncology, including a textbook on targeted agents in kidney cancer.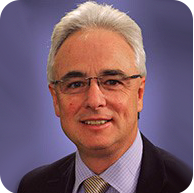 Robert Coleman MBBS, MD, FRCP, FRCPE, FACP | Moderator
Emeritus Professor, University of Sheffield
Sheffield, UK
Robert (Rob) Coleman is Emeritus Professor of Medical Oncology in the Department of Oncology and Metabolism at the University of Sheffield, UK. He graduated in medicine from King's College Hospital Medical School in 1978 and trained in London and Edinburgh before moving to Sheffield in 1991; he was instrumental in developing clinical cancer research in Sheffield and established an internationally respected bone oncology research team in the city. Professor Coleman has held many leadership roles within the university and the National Institute for Health Research (NIHR) Cancer Research Network. He has published over 450 peer-reviewed manuscripts and numerous book chapters, and is a Past-President of the Cancer and Bone Society and the founding editor of Journal of Bone Oncology.
During 2014–2019, Professor Coleman was a part-time Medical Director for the global independent medical education provider, prIME Oncology, developing and delivering both live and online educational activities for oncologists and other providers of cancer care. Since retiring from his formal position at the university in 2017, he remains active in research, lectures on his areas of expertise around the world, and provides consultancy to a medical education company as well as a range of pharma and biotech companies developing new oncology treatments.
Advanced Urothelial Cancer
First-line and maintenance ICI therapy
Several clinical trials are underway to evaluate ICIs in the neoadjuvant setting, and recent data indicate that adjuvant therapy may improve survival in patients with advanced urothelial cancer. Dr. Tom Powles and Dr. Joaquim Bellmunt discuss the latest evidence.
Neoadjuvant and adjuvant therapy
ICIs have been approved as front-line treatment for certain patient populations, and ICI as maintenance therapy has also been approved. Several randomized phase III trials are underway investigating the use of ICIs in the first-line setting. Dr. Tom Powles and Dr. Joaquim Bellmunt discuss the latest data and how this impacts patient care.
Second-Line treatment strategies
With immunotherapy shifting to the frontline setting, clinicians face challenging decisions on how to treat patients after progression. Novel treatments are being developed with promising data. Dr. Tom Powles and Dr. Joaquim Bellmunt discuss the options available and this exciting area of research.
Renal Cell Carcinoma
Adjuvant therapy
The benefit of adjuvant therapy in preventing or delaying recurrence and improving survival for patients with localized or locally advanced RCC remains debatable. Dr. Manuela Schmidinger and Dr. Bernard Escudier discuss this hot topic.
First-Line treatment of metastatic disease
Combinations of ICIs or ICIs with TKIs are now part of the first-line treatment strategy, based on the results of phase III trials. The burning question in clinical practice is whether one ICI-based combination is superior to other regimens. Dr. Manuela Schmidinger and Dr. Bernard Escudier discuss these combinations and the optimal sequence of drugs.
Second and subsequent lines of therapy
Clinicians face challenging decisions on what treatment strategies to use after progression on combination therapy. Also, adverse event management is an important aspect of patient care. Dr. Manuela Schmidinger and Dr. Bernard Escudier discuss the most effective treatment options in this setting and strategies for managing adverse events.
The proposed educational activities are designed for medical oncologists, urologists, and other healthcare professionals involved or interested in the management of patients with urothelial and renal cell carcinoma.
After successful completion of this educational activity, participants should be able to:
Discuss efficacy and safety evidence surrounding the use of immune checkpoint inhibitors in renal cell carcinoma or advanced urothelial tumors
Transfer knowledge into practice and apply the available systemic treatment options at the right time on the clinical course of patients with renal cell carcinoma or advanced urothelial tumors
Develop strategies to manage adverse events associated with immunotherapy for renal cell carcinoma or advanced urothelial tumors
This educational activity is provided by ACE Oncology.
This educational activity is supported by an independent grant from the Healthcare business of Merck KGaA, Darmstadt, Germany.
The Faculty of Pharmaceutical Medicine has approved this event/course for CPD and allocated it 0.25 continuing professional development credits (CPD).
The faculty reported the following financial relationships or relationships to products or devices they or their spouses/life partners have with commercial interest related to the content of this activity:
Joaquim Bellmunt has disclosed that he has served as an advisor for Genentech, Merck, Pfizer, GSK, BMS, Pierre-Fabre, Sanofi Aventis, Astellas, OncoGenex, and Janssen. He has served as a speaker for Pfizer, Merck, GSK, Novartis, Pierre-Fabre, and Astellas. He has also received grants for clinical research from Takeda, Pfizer, Novartis, and Sanofi Aventis. Any labeled/unapproved uses of drugs or products referenced in his presentation will be specified.
Bernard Escudier has disclosed that he has served as an advisor or consultant for BMS, Novartis, Ipsen, Aveo, Oncorena, Roche, and Pfizer. He has also served as a speaker or a member of a speakers bureau for Pfizer. Any labeled/unapproved uses of drugs or products referenced in his presentation will be specified.
Thomas Powles has disclosed that he has served as an advisor or consultant for AstraZeneca, BMS, Exelixis, Incyte, Ipsen, Merck, MSD, Novartis, Pfizer, Seattle Genetics, Merck Serono, Astellas, Johnson & Johnson, Eisai, and Roche. He has received grants for clinical research from AstraZeneca, BMS, Exelixis, Ipsen, Merck, MSD, Novartis, Pfizer, Seattle Genetics, Merck Serono, Astellas, Johnson & Johnson, Eisai, and Roche. He has also received travel/accommodation/expenses from Roche, Pfizer, MSD, AstraZeneca, and Ipsen. Any labeled/unapproved uses of drugs or products referenced in his presentation will be specified.
Manuela Schmidinger has disclosed that she has served as an advisor or consultant for Pfizer, Ipsen, Exelixis, EUSA, Eisai, MSD, Merck, and BMS. Any labeled/unapproved uses of drugs or products referenced in her presentation will be specified.
The employees of ACE Oncology have disclosed:
Robert Coleman has received consulting fees for advising on clinical trial protocol development and conduct from Amgen, AstraZeneca, Boehringer Ingelheim, ITM, Menarini, and Scancell. He is the Chair of the Inbiomotion Scientific and Clinical Advisory Board, and he also has intellectual property rights and stock options as a co-inventor and patent holder of a biomarker under development by Inbiomotion. He has given independent medical education lectures at symposia supported by Amgen, ITM, and Novartis.
ACE Oncology requires instructors, planners, managers, and other individuals who are in a position to control the content of this activity to disclose any real or apparent conflict of interest (COI) they may have as related to the content of this activity. All identified COI are thoroughly vetted and resolved according to ACE Oncology's policy. ACE Oncology is committed to providing its learners with high quality activities and related materials that promote improvements or quality in healthcare and not a specific proprietary business interest of a commercial entity.
There are no fees for participating in or receiving credit for this online educational activity. To successfully earn credit, participants must complete the activity online during the credit eligibility period and within the designated time that is noted at the top of this page. Participants should claim only those credits that reflect the time spent participating in the activity.
To claim a credit certificate for completing this activity, follow these steps:
Read the information provided on this page regarding the target audience, learning objectives, and disclosures. Read and study the activity content and then complete the post-test questions. If you earn a passing score on the post-test (minimum of 75%) and we have determined based on your registration profile that you may be eligible to claim CPD credit for completing this activity, we will issue you a CPD credit certificate.
Your CPD credit certificate will be issued and sent to you via e-mail.
We encourage you to complete the evaluation to provide feedback for future educational programming.
Start Activity