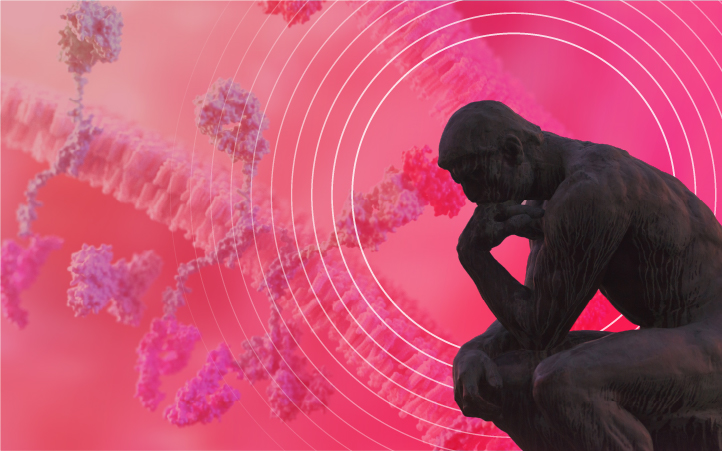 Expert Review
Immunotherapy in Urothelial Cancer – When, Why, and How?
Release Date: 13-12-2022
Expiration Date: 12-12-2023
The therapeutic landscape of advanced urothelial cancer has undergone a significant transformation in recent years with the addition of PD-1/PD-L1 targeting immune checkpoint inhibitors and novel antibody-drug conjugates to the treatment armamentarium. In this Expert Review on Immunotherapy in Urothelial Cancer, experts in the field discuss the latest evidence supporting the use of these therapies in clinical practice, including sequencing of treatments and the management of treatment-related adverse events. An improved understanding of the role and application of immunotherapy, chemotherapy, and targeted treatments to routine patient care will facilitate optimal management of patients with urothelial cancer.
This program is available with subtitles in the following languages:

Faculty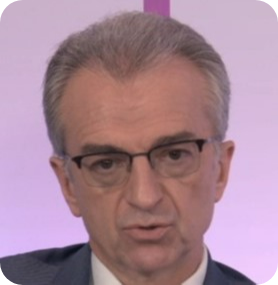 Aristotelis Bamias, MD, PhD
National & Kapodistrian University of Athens
Athens, Greece
Aristotelis Bamias is a Professor at the Medical School of the University of Athens, Greece. He studied Μedicine at the University of Athens and trained in Ιnternal Μedicine and Μedical Οncology at the Hammersmith, Royal Marsden, and St Bartholomew's Ηospitals in London, UK. Professor Bamias completed his thesis at the University of Athens and obtained a PhD from the University of London, working on the application of monoclonal antibodies to cancer diagnosis and treatment. He has also served as a lecturer in Medical Oncology at the University of London. He is now a practicing medical oncologist at the 2nd Propaedeutic Department of Internal Medicine of the University of Athens, Attikon University Hospital, Athens, Greece, and was director of this department from 2019 to September 2022.
Professor Bamias's main research focus is urogenital and gynecological tumors. He was the coordinator of the genito-urinary working group of the Hellenic Cooperative Oncology Group (HECOG) for 10 years and the representative of HECOG at the European Network Gynaecological Oncological Trial Groups (ENGOT) for 3 years. Professor Bamias is a founding member and Chair of the Hellenic Genito-Urinary Cancer Group (HGUCG). He is also a member of the International Metastatic Renal Cell Carcinoma Database Consortium (IMDC) and a Retrospective International Study of Cancers of the Urothelial Tract (RISC) investigator.
Professor Bamias is a member of the Royal College of Physicians (MRCP, UK), and a full member of ESMO, ASCO, and the European Society of Gynaecological Oncology (ESGO). He has been a member of the ESMO Faculty for Genitourinary Cancer since 2012 and he chaired this group from 2016 to 2020. He has been member of the scientific committees of ESMO and EMUC Congresses since 2016, invited faculty in the respective congresses, and has organized several ESMO educational activities. A member of several international advisory boards, steering committees of international trials and consensus groups, he has led numerous national and international, industry-sponsored and academic studies, and he has published more than 300 original papers and reviews in peer-reviewed journals, including N Engl J Med, Lancet, Lancet Oncology, and J Clin Oncol.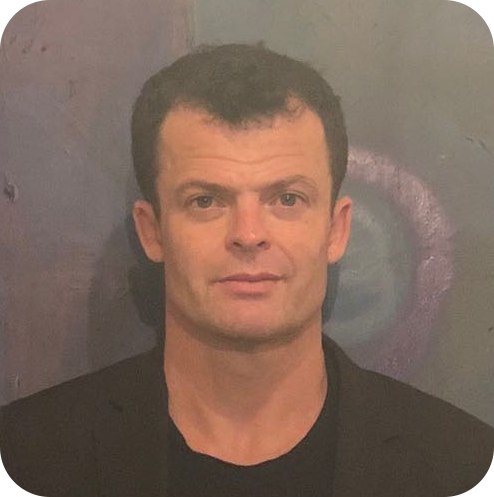 Thomas Powles, MD, MRCP, MBBS
St Bartholomew's Cancer Centre
London, UK
Thomas Powles is Professor of Genitourinary Oncology and Director of Barts Cancer Centre in London, UK. He trained in medical oncology at Imperial College London, UK, and completed his post-graduate training in oncology in 2005, receiving an MD from the University of London in 2006, with a thesis on the mechanisms of resistance to therapy in urological cancers. Prof. Powles is the lead for solid tumor research at Barts Cancer Institute, London, leading a spectrum of clinical trials across phase I–III, including biomarker, novel targeted, and immune therapies studies. He is the author of over 300 peer-reviewed publications in all the major medical journals. Prof. Powles participates in, or leads, a number of guidelines committees.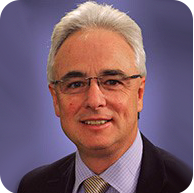 Robert Coleman MBBS, MD, FRCP, FRCPE, FACP | Moderator
University of Sheffield
Sheffield, UK
Robert (Rob) Coleman is Emeritus Professor of Medical Oncology in the Department of Oncology and Metabolism at the University of Sheffield, UK. He graduated in medicine from King's College Hospital Medical School in 1978 and trained in London and Edinburgh before moving to Sheffield in 1991; he was instrumental in developing clinical cancer research in Sheffield and established an internationally respected bone oncology research team in the city. Professor Coleman has held many leadership roles within the university and the National Institute for Health Research (NIHR) Cancer Research Network. He has published over 450 peer-reviewed manuscripts and numerous book chapters, and is a Past-President of the Cancer and Bone Society and the founding editor of Journal of Bone Oncology.
During 2014–2019, Professor Coleman was a part-time Medical Director for the global independent medical education provider, prIME Oncology, developing and delivering both live and online educational activities for oncologists and other providers of cancer care. Since retiring from his formal position at the university in 2017, he remains active in research, lectures on his areas of expertise around the world, and provides consultancy to a medical education company as well as a range of pharma and biotech companies developing new oncology treatments.
Neoadjuvant and adjuvant therapy
---
First-line and maintenance treatments for metastatic disease
---
Second-line and salvage treatments
This activity is designed for medical oncologists, urologists, and other healthcare professionals involved or interested in the management of urothelial carcinoma.
Upon completion of this educational activity, participants should be able to:
Discuss the efficacy and safety evidence surrounding the use of immune checkpoint inhibitors for advanced/metastatic urothelial cancer
Transfer knowledge into practice and utilize immunotherapy in the most optimal way to extend survival of patients with advanced/metastatic urothelial cancer
Appreciate the potential use of novel immunotherapy strategies and targeted treatment options for patients throughout the clinical course of urothelial cancer
Provided by ACE Oncology.
This educational activity is supported by an independent grant from Pfizer and the Healthcare business of Merck KGaA, Darmstadt, Germany.
This activity provides content that is evidence-based, balanced, and free of commercial bias, with a primary objective to improve competence and performance of learners in order to improve patient care.
The faculty reported the following financial relationships or relationships to products or devices they or their spouses/life partners have with commercial interest related to the content of this activity:
Aristotelis Bamias has disclosed that he has served as an advisor or consultant for BMS, Ipsen, MSD, Pfizer, and Roche. He has served as a speaker or a member of a speakers bureau for BMS, Debiopharm, Ipsen, MSD, Pfizer, and Roche. He has also received grants for clinical research from AstraZeneca, BMS, Ipsen, and Pfizer. Any labeled/unapproved uses of drugs or products referenced in his presentation will be specified.
Thomas Powles has disclosed that he has served as an advisor or consultant for AstraZeneca, BMS, Exelixis, Incyte, Ipsen, Merck, MSD, Novartis, Pfizer, Seattle Genetics, Merck Serono, Astellas, Johnson & Johnson, Eisai, and Roche. He has received grants for clinical research from AstraZeneca, BMS, Exelixis, Ipsen, Merck, MSD, Novartis, Pfizer, Seattle Genetics, Merck Serono, Astellas, Johnson & Johnson, Eisai, and Roche. He has also received travel/accommodation/expenses from Roche, Pfizer, MSD, AstraZeneca, and Ipsen. Any labeled/unapproved uses of drugs or products referenced in his presentation will be specified.
The employees of ACE Oncology have disclosed:
Robert Coleman has received consulting fees for advising on clinical trial protocol development and conduct from Amgen, AstraZeneca, Boehringer Ingelheim, ITM, Menarini, and Scancell. He is the Chair of the Inbiomotion Scientific and Clinical Advisory Board, and he also has intellectual property rights and stock options as a co-inventor and patent holder of a biomarker under development by Inbiomotion. He has given independent medical education lectures at symposia supported by Amgen, ITM, and Novartis.
ACE Oncology requires instructors, planners, managers, and other individuals who are in a position to control the content of this activity to disclose any real or apparent conflict of interest (COI) they may have as related to the content of this activity. All identified COI are thoroughly vetted and resolved according to ACE Oncology's policy. ACE Oncology is committed to providing its learners with high-quality activities and related materials that promote improvements or quality in healthcare and not a specific proprietary business interest of a commercial entity.
Start Activity