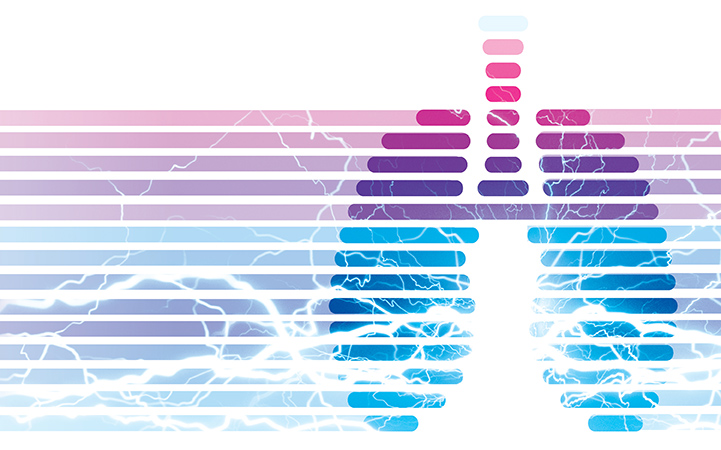 On-Demand Presentations and Slides
The Power of Precision Medicine in Advanced Non-Small Cell Lung Cancer: Focus on Targeting MET Alterations
Release date: 02-08-2021
Expiration date: 02-08-2022
In the era of precision medicine, detecting genomic alterations is the first priority and guiding principle for personalized care. Advances in molecular technology, including tissue and plasma next-generation sequencing (NGS), have led to the identification of new actionable molecular drivers and resistance mechanisms to targeted agents. Subsequently, new selective targeted therapies have been developed, and some have recently entered clinical practice based on substantial clinical benefit (e.g. selective MET inhibitors targeting MET exon 14 mutations). View expert faculty presentations and downloadable slides from the recent symposium, 'The Power of Precision Medicine in Advanced Non-Small Cell Lung Cancer: Focus on Targeting MET Alterations', which was held in conjunction with the 9th InterAmerican Oncology Conference, and stay up-to-date with new strategies for optimizing personalized treatment of advanced NSCLC.
Faculty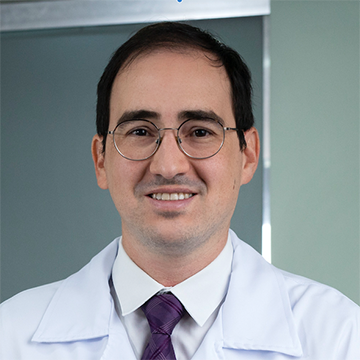 Luiz Henrique de Lima Araujo, MD, PhD | Moderator
Brazilian National Cancer Institute and COI Institute for Research & Education
Rio de Janeiro, Brazil
Dr Luiz Henrique de Lima Araujo received his medical degree from the Federal University of Minas Gerais, Brazil, in 2004. He completed his residency in Internal Medicine at the Julia Kubitschek Hospital – FHEMIG (2004 – 2006) and in Medical Oncology at the Brazilian National Cancer Institute (INCA, 2006 – 2008). He was awarded a fellowship in Cancer Research at INCA (2009 – 2011) and completed his Master of Science at INCA (2009 – 2011), and his PhD at the Federal University of Rio de Janeiro (2013 – 2016). Dr Araujo worked as a Medical Oncologist at INCA (2011 – 2012) serving in-patient care, teaching, and research, with a focus on lung and head & neck cancer. He is a former fellow of the American Society of Clinical Oncology, working as a post-doctoral researcher in translational projects on lung cancer genomics at The Ohio State University (Columbus, Ohio, USA) from 2012 to 2015. He is currently Physician-Scientist at INCA/Ministry of Health, with a focus on lung cancer genomics and other neoplasia. He also serves as Scientific Director at COI Institute for Research and Education, Oncology Coordinator at Samaritano Hospital, and Medical Advisor for Progenetica Laboratory / Pardini Group. Dr Araujo is an active member of ASCO, the American Association for Cancer Research, International Association for the Study of Lung Cancer (IASLC), and the Brazilian Society of Clinical Oncology (BSCO). He is the current President of SBOC-RJ and Secretary of AERINCA. Dr Araujo is a member of the International Committee for Lung Staging from IASLC and the Thoracic Oncology and Genomics from SBOC.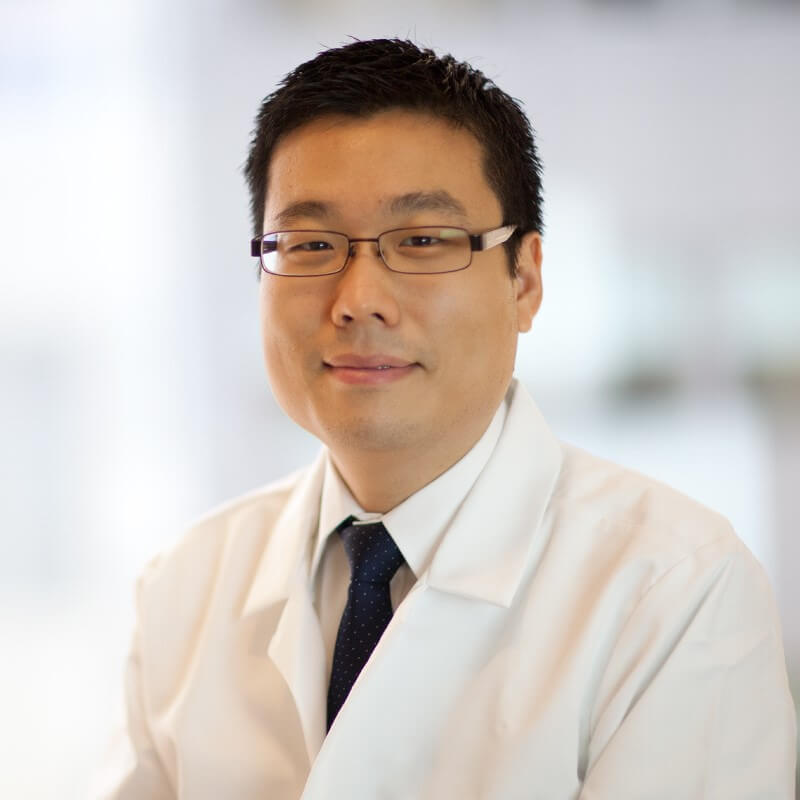 Paul Paik, MD
Thoracic Oncology Service
Memorial Sloan Kettering Cancer Center
New York, NY, United States
Paul K. Paik, MD is a medical oncologist at Memorial Sloan Kettering Cancer Center (MSKCC) who specializes in the treatment of lung cancers. He is an Associate Attending Physician in the Thoracic Oncology Service at MSKCC, an Associate Professor of Medicine at Weill Cornell Medical College, and serves as the Clinical Director for the Thoracic Oncology Program at MSKCC. Dr. Paik's research focuses on squamous cell lung cancer, targeted therapeutics, and translational therapies aimed at the metastatic process.
Optimizing biomarker detection in advanced NSCLC: The role of NGS-based molecular testing | Luiz Henrique de Lima Araujo, MD, PhD
---
How I treat patients with MET-altered NSCLC | Paul Paik, MD
This meeting is designed specifically for medical oncologists, pulmonologists, pathologists, and other clinicians involved in the management of patients with advanced NSCLC.
Upon completion of this educational activity, participants should be able to:
Assess the role of NGS-based tissue and liquid biopsy for the detection of uncommon molecular drivers in advanced NSCLC
Evaluate the optimal treatment strategies considering efficacy and safety for patients with MET exon 14 skipping mutations
Provided by ACE Oncology.
This educational activity is supported by an independent grant from the Healthcare business of Merck KGaA, Darmstadt, Germany.
This enduring online activity derived from a certified live event, contains content that is evidence-based, balanced, and free of commercial bias. While the content was planned and implemented by ACE Oncology for a certified live event, this activity does not offer continuing education credit.
The faculty reported the following financial relationships or relationships to products or devices they or their spouses/life partners have with commercial interest related to the content of this activity:
Luiz Henrique de Lima Araujo has served as an advisor or consultant for MSD, Roche, AstraZeneca, BMS, Takeda, and Lilly. He has served as a speaker or member of a speakers bureau for Lilly, MSD, Bristol Myers Squibb, AstraZeneca, Boehringer Ingelheim, Merck, Roche, and Pfizer. He has received grants for clinical research from Lilly, Boehringer Ingelheim, MSD, Bristol Myers Squibb, Roche, Pfizer, AstraZeneca, Novartis, and Merck. Any unlabeled/unapproved uses of drugs or products referenced in his presentation will be specified.
Paul Paik has served as an advisor or consultant for Takeda, EMD Serono, Calithera, AstraZeneca, Celgene, and Boehringer Ingelheim. Any unlabeled/unapproved uses of drugs or products referenced in his presentation will be specified.
The employees of ACE Oncology have disclosed no relevant financial relationships.
ACE Oncology require instructors, planners, managers, and other individuals who are in a position to control the content of this activity to disclose any real or apparent conflict of interest (COI) they may have as related to the content of this activity. All identified COIs are thoroughly vetted and resolved according to ACE Oncology's policy. ACE Oncology is committed to providing its learners with high-quality activities and related materials that promote improvements or quality in healthcare and not a specific proprietary business interest of a commercial entity.
Start Activity