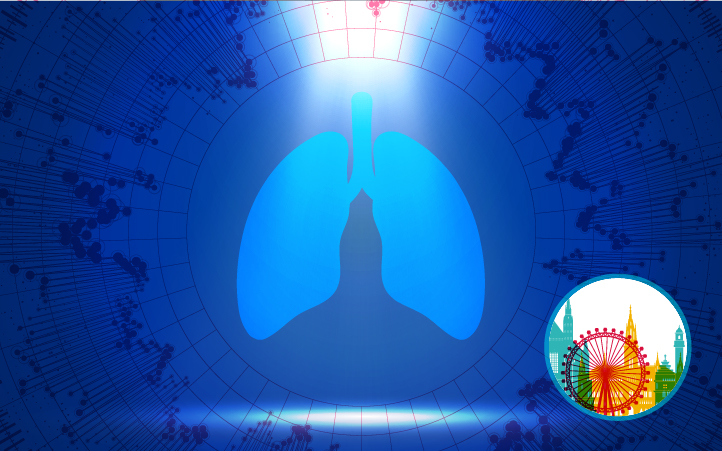 CME
Conference Updates
Updates in Oncogene-Driven NSCLC from Vienna
Release date: 16-08-2022
Expiration date: 15-08-2023
Duration: 0.5 hour
The use of broad molecular screening has expanded the number of targeted treatment options for patients with oncogene-driven NSCLC. New data on the efficacy and safety of targeted therapy that has recently entered clinical practice, resistance mechanisms to targeted therapy, and emerging targeted treatment strategies are accumulating rapidly. In this Updates in Oncogene-Driven NSCLC, experts in the field discuss some of the new data on targeted therapy for MET- and KRAS G12C-altered NSCLC presented at the 2022 World Conference on Lung Cancer in Vienna. Additionally, they provide their opinion on the potential impact of these findings on clinical practice and ongoing research.
This program is available with subtitles in the following languages:

Faculty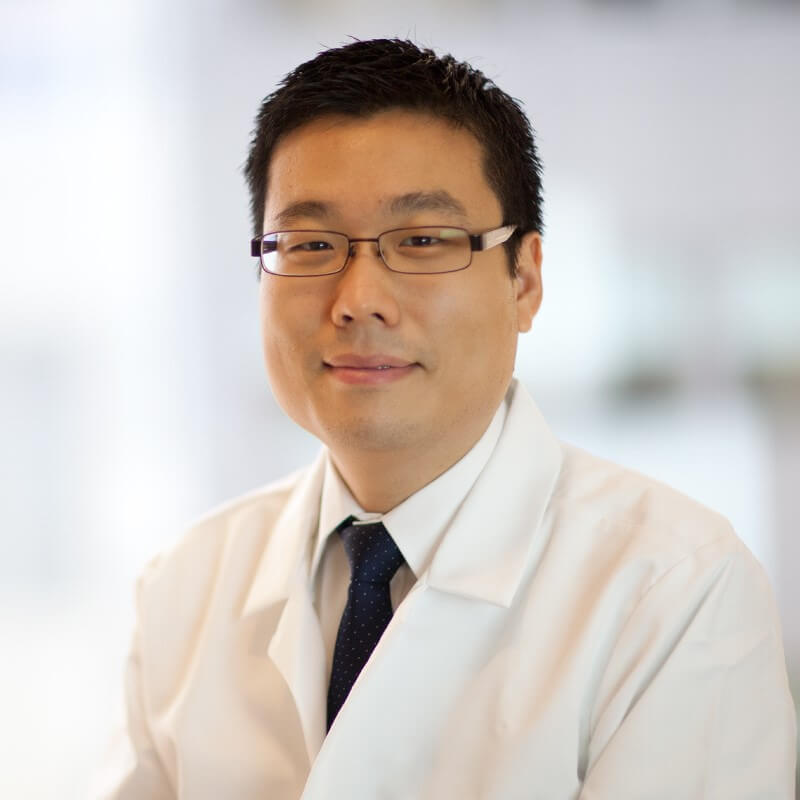 Paul Paik, MD
Thoracic Oncology Service
Memorial Sloan Kettering Cancer Center
New York, New York, United States
Paul K. Paik, MD is a medical oncologist at Memorial Sloan Kettering Cancer Center (MSKCC) who specializes in the treatment of lung cancers. He is an Associate Attending Physician in the Thoracic Oncology Service at MSKCC, an Associate Professor of Medicine at Weill Cornell Medical College, and serves as the Clinical Director for the Thoracic Oncology Program at MSKCC. Dr. Paik's research focuses on squamous cell lung cancer, targeted therapeutics, and translational therapies aimed at the metastatic process.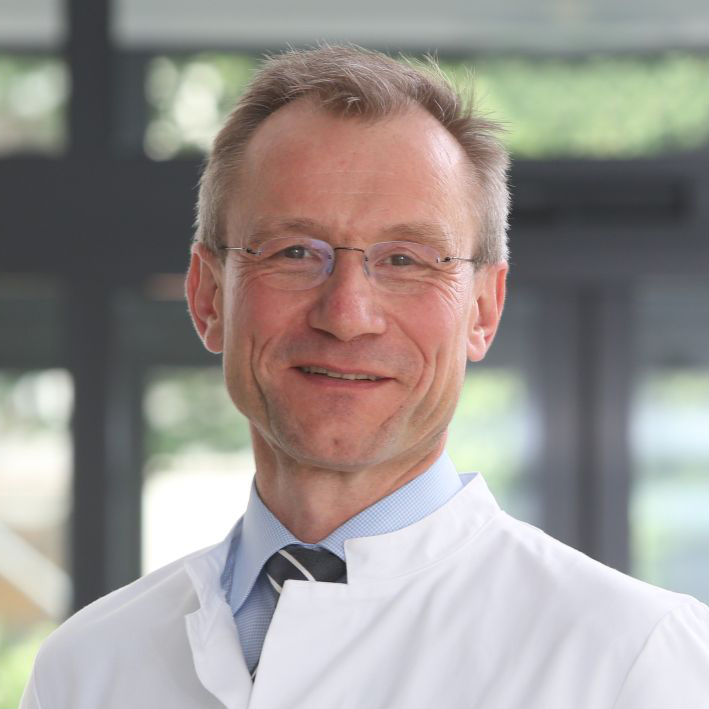 Michael Thomas, MD, PhD
Thoraxklinik at Heidelberg University Hospital
Translational Lung Research Center Heidelberg
Heidelberg, Germany
Michael Thomas is the Head of the Department of Thoracic Oncology at Thoraxklinik, University Hospital of Heidelberg and on the Board of Directors at the National Center for Tumor Diseases. Prior to taking over the position at Heidelberg in 2005, he was a full professor at the University Hospital of Münster. Professor Thomas is strongly dedicated to the conception, conduction, and coordination of clinical trials and biomarker exploration in the field of thoracic oncology. Chairing the German Lung Cancer Cooperative Group, he designed and conducted large-scale phase III trials in the trimodality treatment setting of non-small cell lung cancer; here, he has been awarded with the John Mendelsohn – Clinical Trial Award of the German Cancer Society. Current translational research activities focus on the assessment of molecular features and prerequisites of the tumor microenvironment indicating predictive and prognostic impact in the locally advanced and metastatic treatment setting.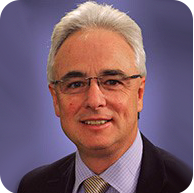 Robert Coleman MBBS, MD, FRCP, FRCPE, FACP | Moderator
University of Sheffield
Sheffield, UK
Robert (Rob) Coleman is Emeritus Professor of Medical Oncology in the Department of Oncology and Metabolism at the University of Sheffield, UK. He graduated in medicine from King's College Hospital Medical School in 1978 and trained in London and Edinburgh before moving to Sheffield in 1991; he was instrumental in developing clinical cancer research in Sheffield and established an internationally respected bone oncology research team in the city. Professor Coleman has held many leadership roles within the university and the National Institute for Health Research (NIHR) Cancer Research Network. He has published over 450 peer-reviewed manuscripts and numerous book chapters, and is a Past-President of the Cancer and Bone Society and the founding editor of Journal of Bone Oncology.
During 2014–2019, Professor Coleman was a part-time Medical Director for the global independent medical education provider, prIME Oncology, developing and delivering both live and online educational activities for oncologists and other providers of cancer care. Since retiring from his formal position at the university in 2017, he remains active in research, lectures on his areas of expertise around the world, and provides consultancy to a medical education company as well as a range of pharma and biotech companies developing new oncology treatments.
This program is specifically designed for medical oncologists, pulmonologists, oncology fellows, and other healthcare professionals involved in the management of patients with lung cancer.
Upon completion of this educational activity, participants should be able to:
Assess new data and their impact on optimal use of new targeted therapies for NSCLC patients with specific molecular alterations including MET exon 14 skipping mutations and KRAS G12C mutation.
Identify most common mechanisms for EGFR TKI resistance and new data and ongoing trials to overcome resistance.
This activity is provided by ACE Oncology.
This educational activity is supported by an independent medical education grant from Merck KGaA, Darmstadt, Germany.
The Faculty of Pharmaceutical Medicine has approved this event for continuing professional development (CPD) and allocated it 0.5 CPD credits.
This activity provides content that is evidence-based, balanced, and free of commercial bias, with a primary objective to improve the competence and performance of learners in order to improve patient care.
The faculty reported the following financial relationships or relationships to products or devices they or their spouses/life partners have with commercial interest related to the content of this activity:
Paul Paik has served as an advisor or consultant for CrownBio, EMD Serono, Mirati, Novartis, Takeda, and Xencor. He has agreed to disclose any unlabeled/unapproved uses of drugs or products referenced in his presentation.
Michael Thomas has served as an advisor or consultant for AstraZeneca, Beigene, Bristol Myers Squibb, Boehringer Ingelheim, Celgene, Chugai, Daiichi Sankyo, GlaxoSmithKline, Janssen Oncology, Lilly, Merck, MSD, Novartis, Pfizer, Roche, Sanofi, and Takeda. He has received grants for clinical research from AstraZeneca, Bristol Myers Squibb, Merck, Roche, and Takeda. Prof. Thomas has also received travel support from AstraZeneca, Bristol Myers Squibb, Janssen Oncology, MSD, Pfizer, Roche, and Takeda. He has agreed to disclose any unlabeled/unapproved uses of drugs or products referenced in his presentation.
The employees of ACE Oncology have disclosed:
Robert Coleman has no financial interests/relationships or affiliations in relation to this activity.
ACE Oncology requires instructors, planners, managers, and other individuals who are in a position to control the content of this activity to disclose any real or apparent conflict of interest (COI) they may have as related to the content of this activity. All identified COIs are thoroughly vetted and resolved according to ACE Oncology's policy. ACE Oncology is committed to providing its learners with high-quality activities and related materials that promote improvements or quality in healthcare and not a specific proprietary business interest of a commercial entity.
There are no fees for participating in or receiving credit for this online educational activity. To successfully earn credit, participants must complete the activity online during the credit eligibility period and within the designated time that is noted at the top of this page. Participants should claim only those credits that reflect the time spent participating in the activity.
To claim a credit certificate for completing this activity, follow these steps:
Read the information provided on this page regarding the target audience, learning objectives, and disclosures. Read and study the activity content and then complete the post-test questions. If you earn a passing score on the post-test (minimum of 75%) and we have determined based on your registration profile that you may be eligible to claim CPD credit for completing this activity, we will issue you a CPD credit certificate.
Your CPD credit certificate will be issued and sent to you via e-mail.
We encourage you to complete the evaluation to provide feedback for future educational programming.
Start Activity