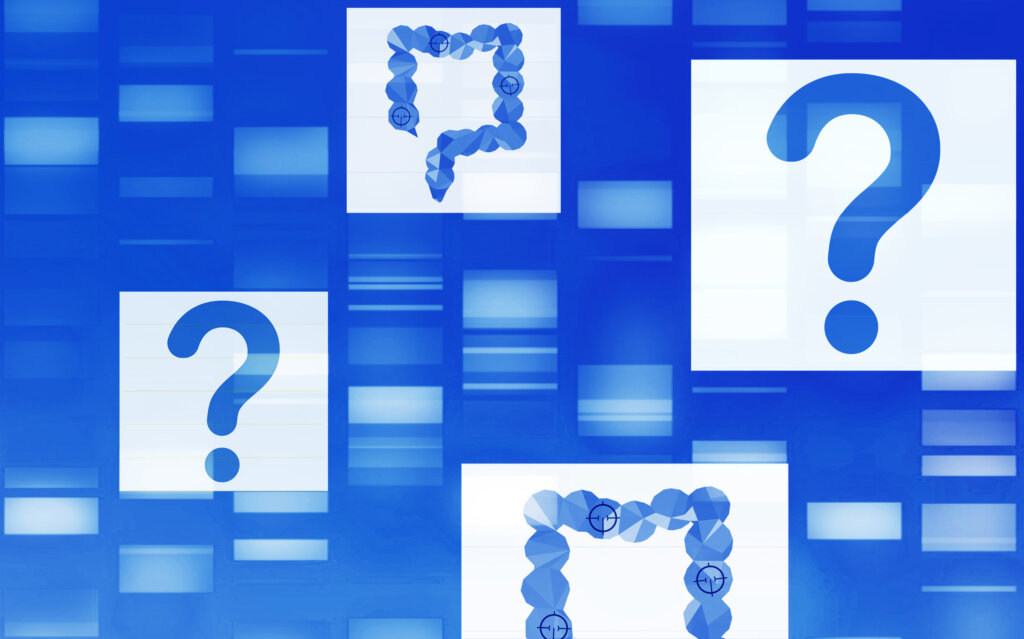 Live Webinar
Frequently Asked Questions on the Management of mCRC
Colorectal cancer is a complex and molecularly heterogeneous disease characterized by a diverse genomic landscape. Practicing physicians are commonly challenged by questions related to use of molecular profiling, optimal treatment selection, and treatment sequencing. In this live webinar, experts will discuss frequently asked questions on the management of colorectal cancer and provide guidance on how to incorporate the latest advances in precision medicine into daily practice to optimize patient outcomes.
Faculty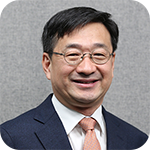 Tae Won Kim, MD, PhD
Asan Medical Center, University of Ulsan College of Medicine
Seoul, South Korea
Tae Won Kim is the President of the Asan Cancer Institute and a Professor of Oncology at Asan Medical Center, University of Ulsan College of Medicine in Seoul, South Korea. Professor Kim is a board-certified medical oncologist with a sub-specialty in hematology-oncology. He received his undergraduate and medical degrees from Seoul National University, where he also completed his internship. He then completed his residency and fellowship at Asan Medical Center, where he also received his Master's and Doctorate degrees. Thereafter, Professor Kim worked as a Postdoctoral Fellow at the Department of Hematology/Oncology at the University of Chicago. He has published more than 350 papers in international journals including Nature and Lancet Oncology, and his areas of interest include clinical and translational research of colorectal cancer, phase I clinical trials, and biomarker development.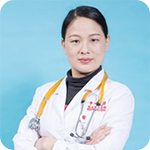 Yanhong Deng, MD, PhD
The Sixth Affiliated Hospital of
Sun Yat-sen University
Guangzhou, China
Yanhong Deng is Head of the Cancer Center and Medical Oncology Unit at The Sixth Affiliated Hospital of Sun Yat-Sen University, Guangzhou. She also serves as Director of the Clinical Trial Center and Director of the Drug Clinical Trial Institution. Professor Deng's main interests are clinical trials in gastrointestinal cancer, and translational research into molecular targeted therapy and immunotherapy.  Dr Deng is a member of the Expert Group of Standards for Diagnosis and Treatment of Colorectal Cancer in China (National Health Commission), Vice President of the Oncology Branch of Chinese Geriatrics Association, Vice Chairman of the Youth Committee of the Colorectal Cancer Professional Committee of the Chinese Anti-Cancer Association, Vice Chairman of the Youth Committee of Colorectal Tumor Branch of Chinese Medical Doctor Association, a member of ASCO and CSCO, and Chair of the Digestive Cancer Committee of Guangdong Women Doctors Association.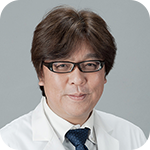 Takayuki Yoshino, MD
National Cancer Center Hospital East
Chiba, Japan
Takayuki Yoshino currently works at the National Cancer Center Hospital East (NCCE) in Kashiwa, Japan, where he is the Director for the Department of Gastroenterology and Gastrointestinal Oncology, the Head of the Clinical Research Coordinating Division, and the Head of the Translational Research Division. He has a particular interest in chemotherapy for gastrointestinal cancers, especially for colorectal cancer (CRC), where he focuses on various investigational new agents and translational research. Dr Yoshino has had over 200 peer‐reviewed scholar journal publications on metastatic CRC (mCRC), with several articles published in The Lancet, Journal of Clinical Oncology, New England Journal of Medicine, and Nature Medicine. In addition, he holds several professional appointments, serving on a Guidelines Steering Committee within the European Society of Medical Oncology (ESMO), a Chair of the Pan‐Asian adapted ESMO Guideline for mCRC, an Advisory Committee member of American Society (ASCO) Breakthrough, Editorial Board of ESMO/ASCO Global Curriculum, and the administrative board & a Vice Chair of the international affairs committee of both Japanese Society of Medical Oncology (JSMO) and Japan Society of Clinical Oncology (JSCO).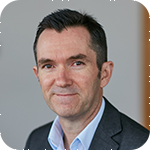 Timothy Price, MBBS, DHlthSc (Med), FRACP
The Queen Elizabeth Hospital, Woodville and University of Adelaide
Adelaide, Australia
Timothy Price's research interest has been gastrointestinal cancer since 1998, when he was accepted for a Gastrointestinal Clinical Research Fellowship at the Royal Marsden Hospital in London. Subsequent roles have included Head of Cancer Research TQEH, Director of the Australasian Gastrointestinal Trials Group board since 2004, COSA board member since 2019, and current Medical Lead for Cancer Program Central Adelaide Health Network. He has authored or co-authored over 200 publications in peer-reviewed journals.

Claus-Henning Köhne, MD
Klinikum Oldenburg
Oldenburg, Germany
Claus-Henning Köhne is Medical Director of the University Hospital of Oncology and Haematology at Klinikum Oldenburg (Germany). He studied medicine at the Medical School Hannover (Germany) and at the University of Glasgow (Scotland), specializing in internal medicine, hematology, and oncology. He has held senior positions at Humboldt-University/Charité of Berlin (Germany) and at the University Hospital Rostock (Germany). Prior to his current positions he was appointed Professor of Medical Oncology at the University Carl-Gustav-Carus of the Technical University Dresden (Germany). He is a member of several scientific organizations, including the European Society for Medical Oncology (ESMO), where he chaired the Oncology-Pro-Advisory-Group and organizes Preceptorship-Programmes on Colorectal Cancer; the American Society of Clinical Oncology (ASCO); the Gastrointestinal Tract Cancer Cooperative Group of the EORTC (GITCCG), as well as serving as a secretary for the EORTC; the Working Group for Internal Oncology (AIO Germany) of the German Cancer Society (DKG); and the German Society for Haematology and Oncology (DGHO); European Approval authority (EMA) in London; and the Institute for Applied Quality Promotion and Research in Health Care (AQUA). He is also the Head of the Wilsede School of Oncology, Hematology and Palliative Medicine. In addition, he chairs the advanced training committee of the Medical Association Lower Saxony in Oldenburg and is Chairman of the Tumour Center Society Weser-Ems. Prof. Köhne is appointed special guest Professor of the First Affiliated Hospital of Dalian Medical University (China) and also a visiting Professor of Dalian Medical University of the Second Affiliated Hospital (China), where he is also a member of the Sino-German Cancer Center Oldenburg (Dalian). In April 2017, he received the Dalian Friendship Award. Since August 2019, he is Visiting Professor of Fudan-University at Zhongshan-Hospital, Shanghai (China). Professor Köhne is also a reviewer of various journals, including the International Journal of Cancer, Oncology, Annals of Oncology, Critical Reviews in Oncology/Haematology, Onkologie, British Journal of Cancer, and Journal of Clinical Oncology, and he has served as board member of Annals of Oncology.
19:00        Welcome, introduction, and quiz
---
19:07        Key breakthroughs in the management of mCRC: Impact of the expanding biomarker landscape
---
19:23        FREQUENTLY ASKED QUESTIONS
---
Q1. What conversion therapy should I use in RAS/BRAF wild-type CRC patients with initially unresectable liver metastases?
                  Yanhong Deng, MD, PhD
---
Q2. What sequence of therapy should I select for a patient with BRAFV600E-mutant mCRC?
                  Takayuki Yoshino, MD
---
Q3. When should I consider anti-EGFR rechallenge?
                 Timothy Price, MBBS, DHlthSc (Med), FRACP
---
Q4. How should I treat symptomatic MSI-H patients – immunotherapy or chemotherapy first?
---
Q5. What is the most appropriate treatment approach for patients with HER2-positive mCRC?
---
20:48      Quiz questions revisited, faculty comments, and questions from the audience
---
20:58     Pearls for practice
This meeting is designed specifically for oncologists, gastroenterologists, and other healthcare professionals involved in the management of colorectal cancer.
Upon completion of this educational activity, participants should be able to:
Identify current and emerging biomarkers and tools available for molecular genotyping to guide precision medicine in mCRC
Assess the role of liquid biopsy to identify patients who may benefit from anti-EGFR rechallenge
Select optimal treatment strategies, front-line and beyond progression, for distinct mCRC subtypes, including RAS wild-type, BRAF mutant, MSI-H, and HER2-positive
Provided by ACE Oncology.
This educational activity is supported by an independent grant from the Healthcare business of Merck KGaA, Darmstadt, Germany.
This activity provides content that is evidence-based, balanced, and free of commercial bias, with a primary objective to improve competence and performance of learners in order to improve patient care.